Celts Release Schedule For Next Season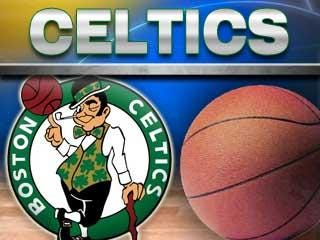 Ken Bell
2012-13 BOSTON CELTICS SCHEDULE RELEASED
Team tips off new season at Miami on October 30
BOSTON–
The 2012-13 NBA schedule was released to the
public today, with the Boston Celtics beginning their new season on the
road at Miami on October 30. The Celtics will play their home opener on
November 2 against the Milwaukee Bucks.
The 2012 Champion Heat visit the TD Garden on January 27 and
March 18 and the Celtics will play Christmas Day in Brooklyn against the
Nets on December 25.
Other highlights of the schedule include the Los Angeles Lakers
trip to Boston on February 7, Oklahoma City visiting on November 23 and
the Chicago Bulls coming to town on January 18 and February 13.
There
are a limited number of season tickets, premium seating plans and game
night suite rentals available now which include a variety of exclusive
benefits
and discounts off box office pricing. Also, fans are encouraged to
enroll in Club Green, the official fan membership program of the
Celtics, to receive information on mini ticket packages going on sale
next week as well as special pre-sale and on sale offers
individual game tickets. For
more information, fans may call the Celtics Sales Office at 866-4CELTIX
(866-423-5849), visit Celtics.com, "like" the Celtics on Facebook or
follow on Twitter @celtics.
Individual game tickets for the 2012-13 season will go on sale later this summer.
Please check back to Celtics.com for additional on sale information as it becomes available.