Central Coventry Fire Fighters Unable to File for Unemployment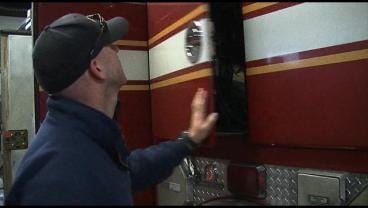 By: Melissa Toupin
Fire fighters from the bankrupt Central Coventry Fire Department are now re-thinking wether or not to keep volunteering. They've been working without pay for a week, and just found out they can't file for unemployment.
When the fire station filed for receivership the fire fighters decided to stay on as volunteers. They may now have to rethink that decision as the source of income they were depending on, unemployment, may now be out of the question.
"The reality of it is I don't see how much longer we can go," said Capt. David Groman of the Central Coventry Fire Dept.
Fire fighters in Central Coventry have a difficult decision to make. They've been working since October 5th without pay with the understanding they could file for unemployment. Now it appears that's not the case.
"Just because of the financial situation, and our inability to collect unemployment, we may be forced to go down an avenue that we don't want to be," said Capt. Gorman.
The 52 employees committed to working for free after the station ran out of money, but with no paycheck coming in and bills beginning to add up they may have to rethink that move.
Residents in central Coventry concerned about what that might mean for the community.
"I had 3 volunteers come here a day I was really sick and they showed up and helped me out. They were fantastic. So the idea of not having them is pretty scary," said Heather Varney.
Adding fuel to the fire the departments insurance is set to run out November 1st. The fire fighters say they will continue to work for free as long as possible. Until then they aren't letting it interfere with the job.
"Get on the truck. Go where we need to go. Take care of the situation and as long as everybody is alright, come back and wait for the next one," said Private Ryan Garrahan.