Central Coventry Fire District to replace board in special election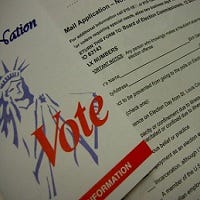 Dee DeQuattro
Voters in the Central Coventry Fire District will head to the polls tomorrow to elect a new board of directors for the fiscally strapped department.
Polls will be open from 8 a.m. to 8 p.m. on Saturday at the Coventry Town Hall in the Town Council Chambers.
The board will be authorized to formulate a new budget for the department, recommending a tax levy to the voters, and managing the department's debts.
The old board members resigned when ordered to by Judge Brian Stern when the district went into receivership.
Seven individuals will be elected.
The following candidates will be on the ballot:
Raymond Angell III
Marie Baker
Cynthia Fagan-Perry
Stephen Fay
Ronald Gizzarelli
Fred Gralinski
Robert Hadley
Maureen Jendzejec
R. David Jervis
Daniel Lantz Jr.
Helen Quinn
Raymond Scott