UPDATE: Central Falls Declares Bankruptcy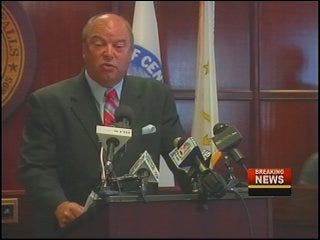 CENTRAL FALLS, R.I. (AP) – The state-appointed receiver overseeing cash-strapped Central Falls is filing for bankruptcy on the city's behalf in an effort to help it get back on its financial feet.
Receiver Robert G. Flanders announced the step at City Hall Monday. He was joined by Gov. Lincoln Chafee who says the move is needed to address Central Fall's "dire" finances.
Flanders had earlier indicated that filing for Chapter 9 bankruptcy protection in federal court might be the only option unless municipal retirees and city workers made major voluntary concessions. Flanders has no power to impose cuts, but officials say a bankruptcy judge could order pensions modified and union contracts voided.
The city has $80 million in unfunded pension and benefits obligations and $5 million deficits projected for each of the next five years.
Copyright 2011 by The Associated Press. All Rights Reserved.