Central Falls Crews Battle Overnight Fire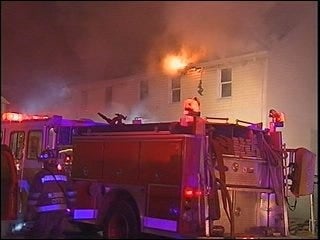 Fire crews are cleaning up after an early-morning blaze in Central Falls Friday.
Everyone inside the home on Hedley Ave got out safely, after the fire started around 1:30am.
The multi-family home was heavily damaged by the fire, and is most likely uninhabitable. Part of the roof of the home collapsed while firefighters worked to put out the flames.
The cause of the fire remains under investigation.