Central Falls man charged for alleged actions during Jan. 6 riot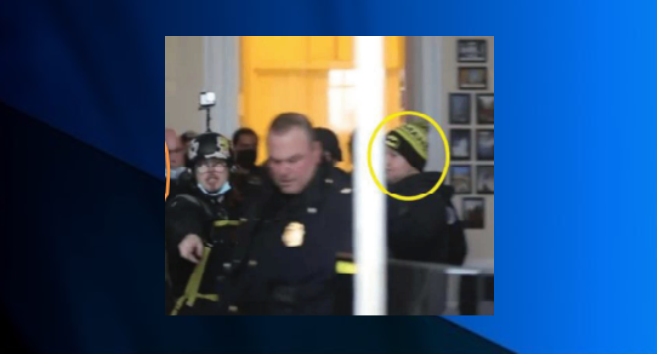 BOSTON (WLNE) — The Federal Bureau of Investigations Boston division announced the arrest of a Central Falls man for his alleged actions in the January 6 Capitol riot.
According to the FBI, Juan Rodriguez is charged with the following:
Entering and remaining in a restricted building or grounds
Disorderly and disruptive conduct in a restricted building or grounds
Disorderly conduct in a capitol building or grounds
Parading, demonstrating or picketing in a capitol building
According to Capitol Police, around 4 p.m. on Jan. 6, Rodriguez was found inside an office with two other men. They said the glass in a window, which was previously damaged, was on the floor of the office.
Officers then escorted Rodriguez and the two other men out of the Capitol. After being escorted out, Rodriguez asked officers for his cell phone, which he left charging in the office.
Data from Google also placed Rodriguez within 10 meters of the office room from which he was removed.
Agents interviewed Rodriguez on September 7, of last year when he confirmed that he was in Washington, D.C. on Jan. 6, to attend the Trump rally. He also confirmed that he walked to the Capitol and identified himself in a photo from the riots, in which he is wearing a yellow Batman hat.