Central Falls man charged with obstructing search for missing girl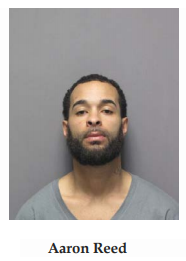 Email: news@abc6.com
Twitter: @ABC6
PROVIDENCE (WLNE)- A 31-year-old Central Falls man was charged with providing false information to detectives during the recent search for a missing girl in Cranston, police announced today.
According to Cranston Police, Aaron Reed was identified as a person of interest during an investigation into a missing 10-year-old Tuesday night.
Reed was detained in Central Falls, were police said he made false statements that hampered the search for a missing Wednesday night.
The girl was found unharmed later Wednesday night; police are not anticipating further charges related to that incident.
Reed will have to face additional charges, however.
The investigation uncovered that he failed to register as a sex offender at his Central Falls residence, and lived within 300 feet of a school.
Reed is also being held for a probation violation stemming from an assault charge; he is due back in court Jan. 30.
"This investigation could have ended much sooner if Mr. Reed didn't lie and provide false information to investigators," said Cranston Police Colonel Michael Winquist. "As a result, he is being charged appropriately."
©WLNE-TV/ABC 6 2020