Central Falls police offer free steering wheel locks for Hyundai and Kia owners.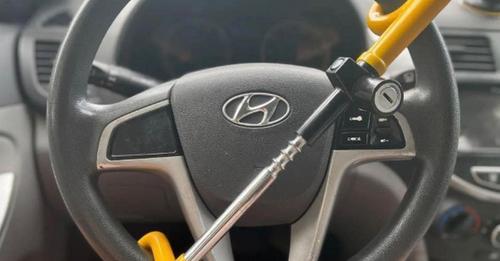 CENTRAL FALLS, R.I. (WLNE) — The Central Falls Police Department announced they are offering free steering wheel locks for owners of Hyundai and Kia brand cars.
Police hope to put a stop to the rising numbers of vehicle thefts in Central Falls by offering these locks on a first come, first serve basis.
The Providence Police Department also offered free wheel locks to city residents this past November.
That month saw a significant hike of Hyundai and Kia thefts following a popular internet trend that taught viewers how to gain access to certain vehicles with no key.
In order to be considered eligible for a steering wheel lock, drivers must;
Own either brand of vehicle with a turn-key-ignition, not a push-to-start.
Provide registration for the vehicle
Provide a valid driver's license
Police say if you do not live in Central Falls but work or attend school in the city, to bring a valid work or school ID as well.
For further information, those interested should contact Cpt. John Carroll at (401) 727-7411, extension 2505.