Central Falls Rapid Testing Site on Dexter street relocating down the street to Pawtucket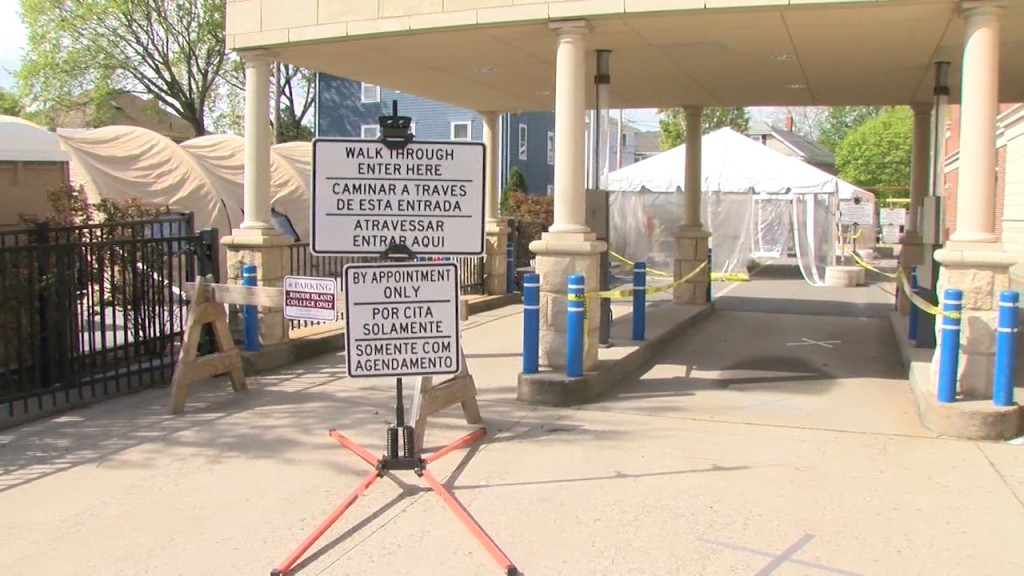 The Central Falls rapid testing site that opened back in May at the Rhode Island College satellite campus is moving down the street to Pawtucket.
The testing site is moving from 934 Dexter St in Central Falls to 91 Dexter St in Pawtucket, according to a Pawtucket spokesman.
"We have been so grateful to CVS Health and Rhode Island College for allowing us to use the space at 934 Dexter Street and are thankful that a testing site will remain local at the new location on Dexter Street in Pawtucket," said Central Falls Mayor Diossa. "The BEAT COVID-19 initiative, with all of its amazing partners, has allowed the residents of Central Falls and Pawtucket to access critical resources like testing and family support services, and I am glad that it will continue the process in its new location."
The new site at 91 Dexter Street will remain an extention of the joint "BEAT COVID-19" initiative between Central Falls and Pawtucket.
The iniative earlier this year giving people in those communities access to testing if they may not have access to a primary care doctor.
Any resident of Pawtucket and Centrall Falls who experiences a loss of taste and/or smell, fever, a bad cough, or other symptoms is urged to call 855-843-7620.
"People who are exposed to someone with COVID-19, work in a high-risk occupation located in Pawtucket, or live in a neighborhood that has had many people infected should also call 855-843-7620 today to schedule an appointment for a free coronavirus test," the Pawtucket spokesman said.
The call line operates 8 a.m. to 5 p.m. from Monday through Friday.
Residents needing assistance can speak to BEAT COVID-19 representatives in four languages; English, Spanish, Cape Verdean Creole, and Portuguese, according to the spokesman.