Central Falls School District reimplements mask mandate amid rising COVID-19 cases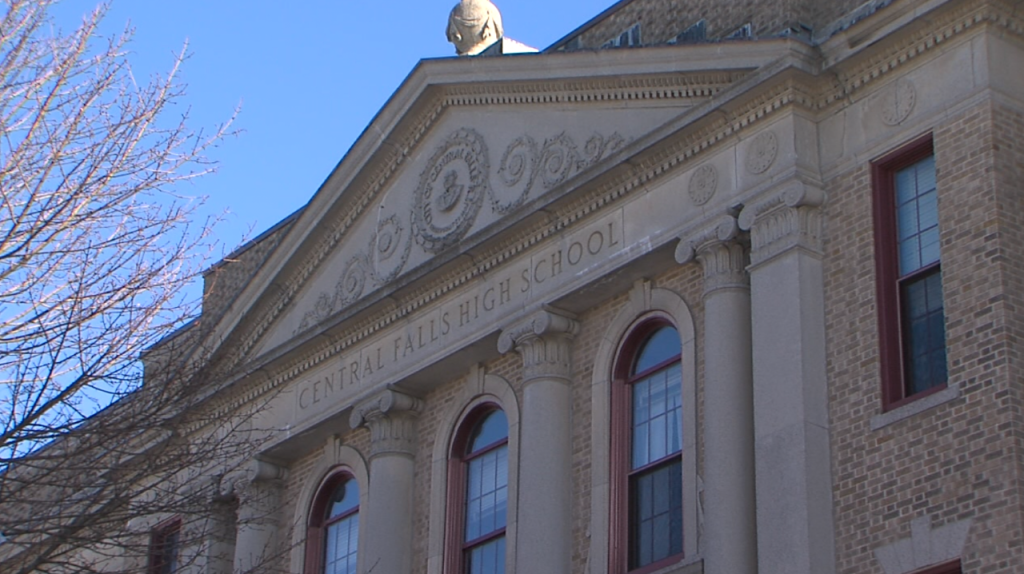 CENTRAL FALLS, R.I. (WLNE) — The Central Falls School District will reimplement its mask mandate beginning Monday.
The move came after the Centers for Disease Control and Prevention designated four out of five counties in Rhode Island as "high" community levels for COVID, as cases — as well as hospitalization — across the state continue to rise.
In a Facebook post on Sunday, the district said in part, "Due to the increasing number of COVID cases (according to the CDC), the district has decided that all staff and students must wear masks effective tomorrow 5/23."
This mandate also comes after the high school held its prom over the weekend without any mask requirements. Parents in Central Falls were divided Monday after the school district announced
all students and staff must wear masks once again.
"I'm on the fence. I feel as I do want my kids to be safe and not spread the virus more. At the same time though it's getting hotter and I'm worried about them having a mask on all day long," Kathryn Gonsalvez, a mother with two children at Veterans Memorial Elementary School.
While some parents say they want their kid to be safe others feel there's no need to bring masks back into the classroom.
"I know it's something serious, but almost everyone has the vaccine," Angie Osorio, a mother with son in kindergarten at Veterans Memorial Elementary School. "If you get it, just stay home and take care of it. [My son's] been around so many people and he's fine."
Osorio's son has autism and is unable to speak, so she says although she understands the severity of COVID-19, she's also worried about the impact mask mandates will make on her sons development.
"Oh, it's been bad," she said. "From airplanes, to bringing him to school. Even taking him to the museum, he couldn't go to the museum," Osorio said.
The statewide school mask mandate was overturned in March by Gov. Dan McKee, and left to individual school districts to decide how to go forward.
Parents of Barrington Public Schools students also received an email from the district superintendent Sunday night, telling them that with Bristol County classified as "high" COVID-19 community level. According to the CDC, all students and staff are encouraged to wear masks again indoors, although it is not mandated.
The White House's COVID-19 Response Coordinator Dr. Ashish Jha is urging masking in indoor settings as COVID cases move in an upward direction.
"What we know is that this virus is evolving very quickly, and every iteration of it has more and more immune escape. Makes it harder for this virus to be contained unless we continue vaccinating people and keeping people up to date," said Jha.
As of now, there is no word on how long the masking policy will be in effect.