Father of murdered son reacts to Central Falls arrest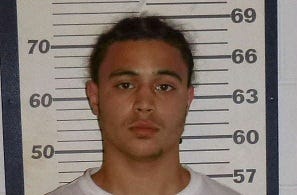 By Abbey Niezgoda
A teenager is behind bars, charged with a gruesome double murder in Central Falls where police found two bodies rotting in an apartment.
The bodies were first discovered after a downstairs neighbor reported a foul odor in the Sylvian Street apartment on July 3. Police charged 19-year-old Pedro Lopez, who was living a street away, with two counts of first degree murder. One of the victim's fathers was there to watch.
"It was hard," Eric Townes said. "Your child should be burying you. You should not be burying your child."
Towne's youngest son Malcolm Townes, 21, and his friend Nathan Lewis, 22, were found dead and decomposing in the apartment. Police say they died due to injuries from a sharp force.
Townes says the arrest brings mixed emotions for him and his family because they still have so many unanswered questions.
"I would like to know what initiated it, what went through his mind and what possessed him to murder my son," Townes said.
Central Falls Police will hold a press conference Wednesday morning to give updates on the murder investigation.