Central High School assistant principal placed on leave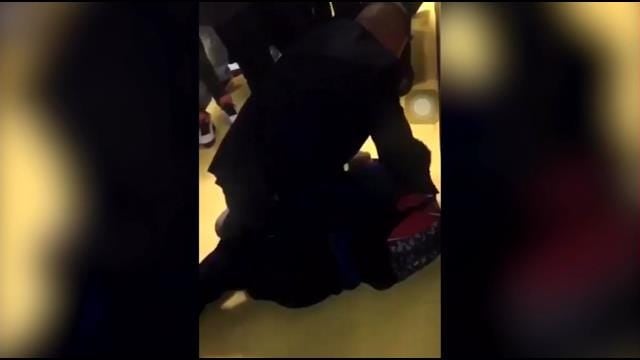 By: News Staff
Email: news@abc6.com
Twitter: @ABC6
PROVIDENCE, R.I. (WLNE) — An assistant principal at Central High School is now on leave after putting his hands on a student.
A video obtained by ABC6 News shows the run-in between the administrator and the student. However, at this point, school officials are not saying what led up to it.
The video, at the center of controversy at Central High School in Providence, shows the vice principal pinning a student to the ground as a large group circled around watching and yelling.
According to Laura Hart, spokesperson for Providence Public Schools, this incident took place on Monday in the cafeteria and the man in the video is an assistant principal.
This video does not show what led up to the incident on the floor and so far, no one from the police or school department will comment on how it started.
ABC6 News does know the assistant principal is now on paid leave.
Providence Public Schools released a statement saying in part: "We were alarmed by the physical altercation in the cafeteria…the district immediately contacted the police and put the assistant principal on leave."
ABC6 News has learned that the Providence Police Department is looking into it.
The spokesperson for the police department, Lindsay Lague, said that the 15-year-old male student has been charged with two counts of simple assault following the incident.
ABC6 News also learned a second assistant principal at Central High School has also been placed on leave stemming from an unrelated incident that same day.
Officials say that person was trying to break up a fight, but because they did put their hands on a student, protocol demands they be placed on leave.
©WLNE-TV / ABC6 2017