CEO of Alex & Ani, Giovanni Feroce, leaves company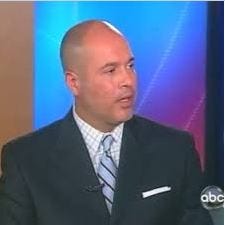 By: Dee DeQuattro
Twitter: @deedequattro
Email: ddequattro@abc6.com
The Chief Executive Officer of Alex & Ani Giovanni Feroce has left the company.
In a statement on Thursday afternoon Alex & Ani said founder and creative director Carolyn Rafaelian has been appointed interim CEO by the Board of Directors.
"Alex and Ani has experienced incredible positive energy and growth since this journey began 10 years ago," said Carolyn Rafaelian. "Now as we seek to take the company to the next level, it is imperative we bring on board a new CEO who has experience leading a fast growing company to the next level and who can provide the strategic direction and vision that will serve us well into the future."
Feroce said he is currently exploring other opportunites but notes he plans to remain in Rhode Island.
The company was not responding to inquiries on to why Feroce has left the Rhode Island based jewelry maker. The jewelry company open its doors in 2004. In 2012 the U.S. Small Business Associatio named Rafaelian Small Business Person of the Year.
In January, Feroce made news when he purchased Newport's Wyndham estate for $6.8 Million.
(C) WLNE-TV 2014