Chafee Backs Off Comments Aimed at Schilling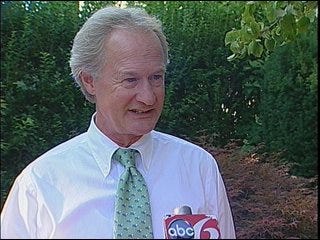 Rhode Island gubernatorial candidate Lincoln Chafee caused quite a stir today when appeared on the John Depetro show on WPRO radio, calling former Red Sox pitcher Curt Schilling a fake, referencing the infamous bloody sock the pitcher sported during the 2004 ALCS.
The comments came a day after the state's Economic Development Corporation voted to approve a $75 million loan to Schilling's video game production company, 38 Studios, to relocate to Rhode Island, a move which has been met with skepticism from some state officials and other candidates.
Tonight, Chafee is backing away from his comments and offering an apology. ABC6 Reporter Erica Ricci has the story.