Chafee on Rhode Island: "Great Place to do Business"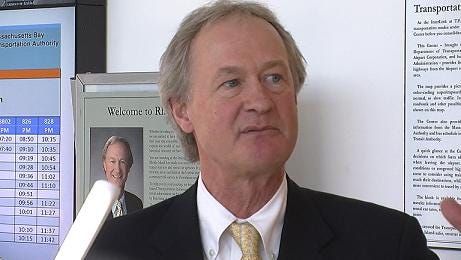 Rhode Island has been ranked as one of the least friendly states to do business. The unemployment rate is 10.5 percent and people are moving out in record numbers. But today, Governor Chafee is turning his back on the statistics, announcing Rhode Island as "A great place to do business."
The Ocean State is desperate to pull itself out of it's plagued economy. Governor Chafee says part of the answer to doing that lies at T. F. Green Airport. But some business owners say unless the state lowers its property taxes, no business will want to come here.
For restaurant and hotel owner Joe Piscopio, doing business across the street from T. F. Green Airport couldn't be better.
"We have no place to go but up, business has increased month after month since we've been open, most of our customers carry in a suitcase," said Piscopio.
Piscopio opened the Iron Works Tavern Restaurant and Hilton Garden Inn about two years ago. Predicting the airport would keep his businesses afloat, and it has.
Governor Chafee and other state and local leaders are expecting the same result from future businesses, they say will now want to come to Rhode Island, because of all the customers coming to them from the airport and intermodal station.
Chafee said, "The economy we're in right now, there's not a lot of expansion, but when it comes back where are they going to look if you're a company you're going to look where you have transportation options where your people can come and go very easily."
But when you drive a few miles down the road from T.F. Green you see a number of for rent and for lease signs, showing the struggling economy.
A huge "For Lease" sign stands outside Colony Truck Center in Warwick. Sales Manager Bob Angilly says the high state taxes coupled with the March floods of 2010, have driven their trucking business into the ground.
"It's not lucrative here, your overhead expenses are just out of control," said Angilly.
Angilly says they pay close to 80-thousand dollars a year in state taxes. They've gone from 60 to 4 employees, and he remembers just a few years ago when the company sold 30 trucks a month, now he says they're lucky to do five.
"I don't foresee any great turn-a-round I don't want to be pessimistic but I want to be realistic with what's going on," said Angilly.
It cost 267 million dollars in federal grant money to complete the expansion at the T.F. Green Airport. The next step, the state economic development council plans to spend hundreds of thousands more to market the transportation center.