Champions Crowned On the Ice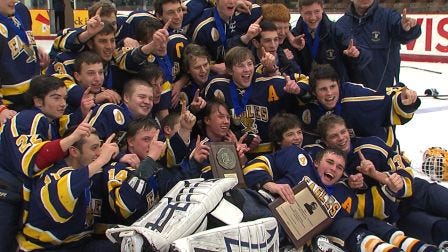 By Matt Blanchette
mblanchette@abc6.com
Barrington came back to beat Burrillville 2-0 in a third and deciding game to win the Division I state hockey championship.
Andrew Galbraith stopped every shot he faced for his second shutout in three nights to win MVP honors.
In Division III West Warwick-Exeter/West Greenwich topped Tolman 5-1 behind two goals from Antonio Rei, who was also named the MVP.