Chandler Jones Apologizes For Weekend Incident, Gronkowski Missing From Practice Thursday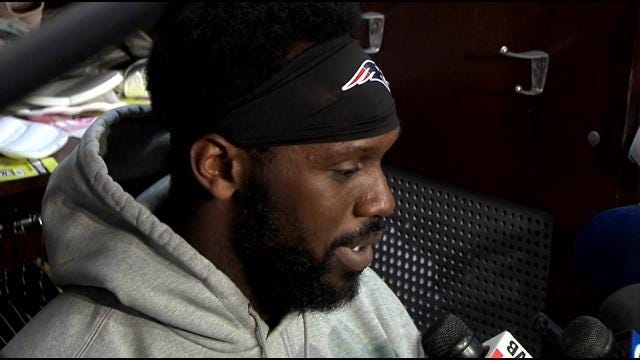 By JIMMY GOLEN
AP Sports Writer
FOXBOROUGH, Mass. (AP) – Patriots defensive lineman Chandler Jones broke his silence on Thursday and said "I made a mistake" that led to his hospitalization over the weekend.
Jones appeared in the New England locker room with 2 minutes left in the media availability. Asked if he felt the need to apologize to his teammates, he said: "I feel the need to apologize to everyone."
Jones showed up at a local police station disoriented on Sunday. Police escorted him to the hospital, where he was admitted and released the same day.
New England Patriots coach Bill Belichick coach says his primary concern is Jones' health.
Both said they are turning their focus to Saturday's playoff game against the Kansas City Chiefs.