Chang Farm expands recall of mung and soy bean products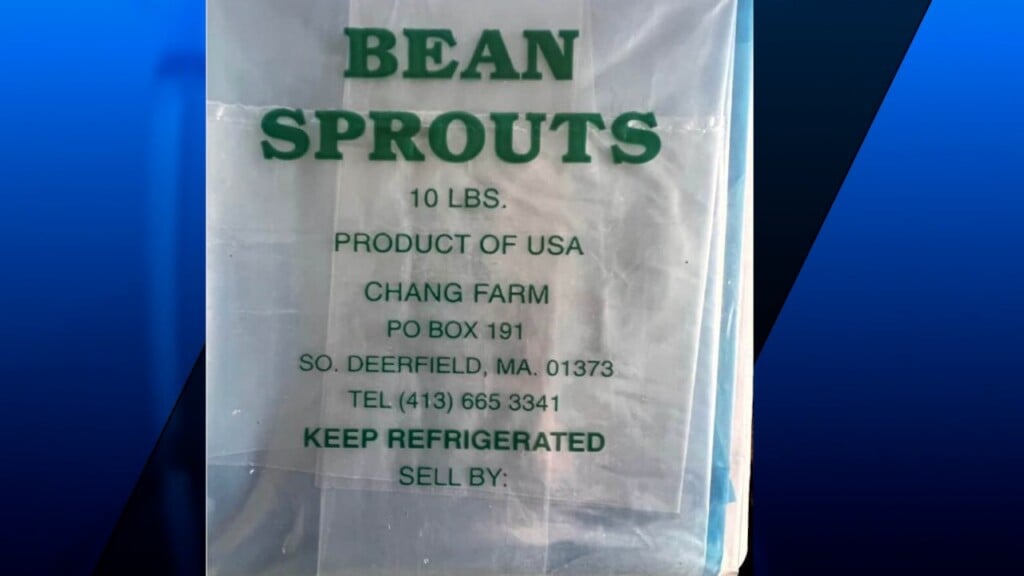 PROVIDENCE, R.I. (WLNE) — An earlier recall of mung bean sprout products from Chang Farm has been expanded, the Rhode Island Department of Health said.
The manufacturer issued a recall on bean sprouts 10-pound bags and bag in box, Nature's Wonder Premium Beans Sprouts 12-ounce bag, and Nature's Wonder Premium Soybean Sprouts 12-ounce bag products.
The recall is due to the possible presence of Listeria monocytogenes, an organism that can cause serious and sometimes fatal infections in young children, frail or elderly people, and others with weakened immune systems, the department said.
The department added that otherwise healthy people can still experience symptoms such as high fever, severe headaches, stiffness, nausea, abdominal pain and diarrhea.
The organism can also cause miscarriages and stillbirths.
The recalled products were distributed to retail stores and wholesalers throughout Massachusetts, Connecticut, New York, Rhode Island, and New Jersey.
No illnesses have been reported, the department said.