Chang Farm recalls mung bean sprouts due to possible Listeria contamination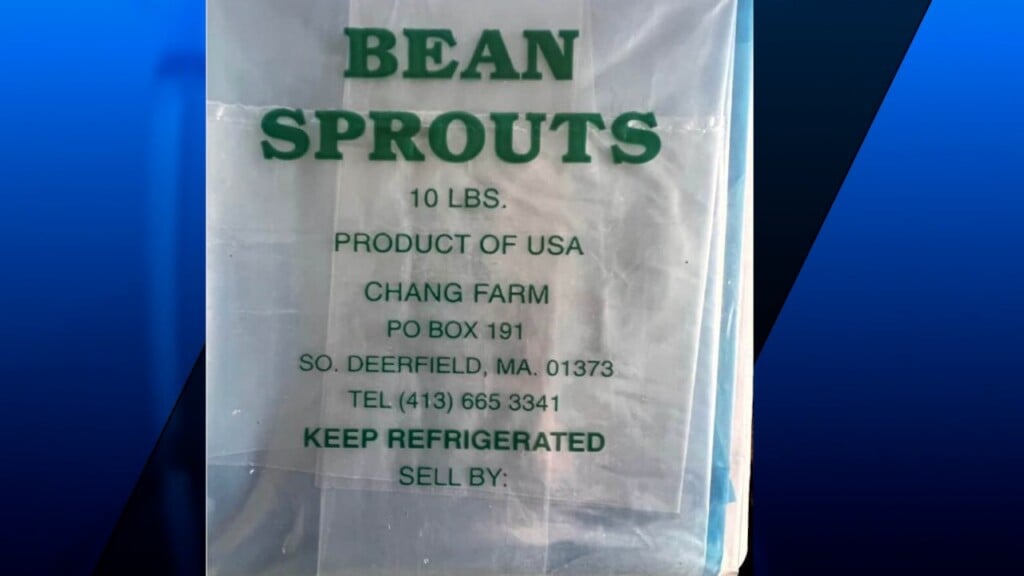 (WLNE) — Chang Farm issued a recall for some mung bean sprouts due to possible Listeria monocytogenes contamination, the Rhode Island Department of Health said Monday.
The recall includes 10-pound bulk bags and 12-ounce retail bags with a sell by date of May 7.
The products were sold in Massachusetts, Connecticut, New York, and New Jersey.
The health department said Listeria monocytogenes is an organism that may cause serious infections for those with weakened immune systems; healthy people will likely experience short-term symptoms like a headache or fever.
The products should be thrown away or returned to the store of purchase for a full refund.
Those with questions can contact Chang Farm at 413-522-0234 or 413-222-5519.
Anyone with illness concerns should contact their healthcare provider.