Charges dropped against daughter of Sheriff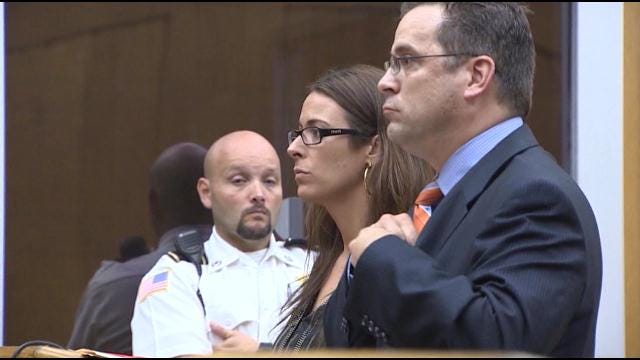 By: Melissa Randall
mrandall@abc6.com
The charges against Michelle Hodgson, daughter of Bristol County Sheriff Thomas Hodgson, have been dropped.
Hodgson, 29, appeared in court Thursday morning on a witness intimidation charge after she was accused of interfering with a police officer who was investigating a shooting outside a New Bedford nightclub.
The special prosecutor assigned to the case dropped the charges, citing insufficient evidence, and Hodgson is now completely exonerated.
Accusations made against the sheriff's daughter state she was in front of the Jalice Cafe early on a Saturday morning in August while officers were investigating a shooting that injured 7 people. According to court documents Hodgson was asked to leave the area. At that point she allegedly began kicking evidence on the sidewalk.
Officers say they again tried to direct her away, but that this time she began yelling "Do you know that my father's the sheriff!" Hodgson was then placed under arrest for intimidating a witness. At that point the officer involved says she demanded his badge number and threatened to have his job.
© WLNE-TV 2014
Follow me on Twitter @MelissaARandall