Chariho Technical Academy students work to build homes in South County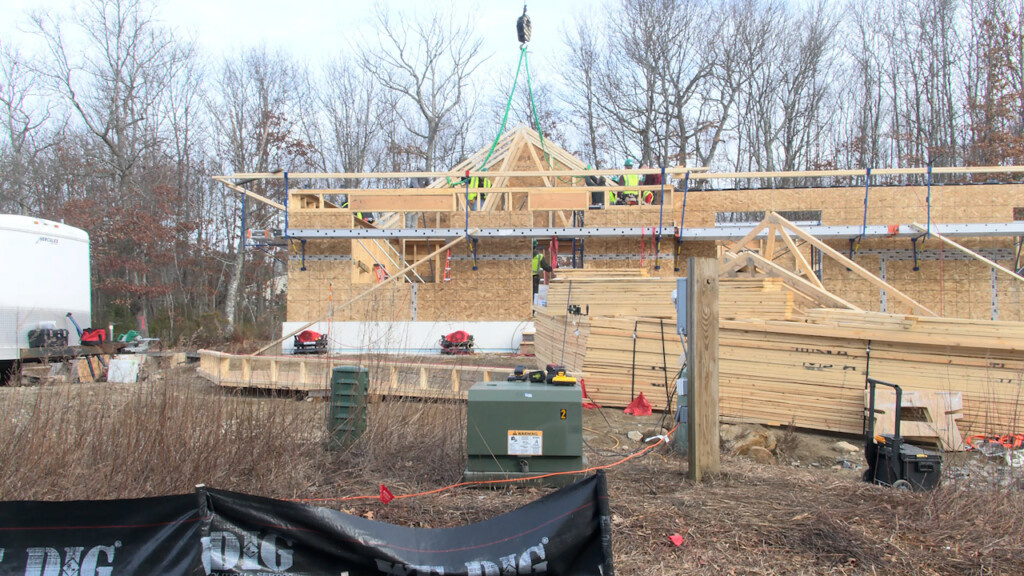 HOPE VALLEY, R.I. (WLNE) — Students from Chariho Technical Academy are working to build homes in South County.
Students "raised the roof" Monday morning on one of seven homes South County Habitat for Humanity is building.
One of the homes is for a family of four struggling to afford the cost of living.
The construction technology teacher said his students have never worked on a project of this scale before in his 31 years.
"There's all kinds of pathways in all different areas. I think that kids don't just have to go to college. To learn a trade and to be able to have a great career and be able to do things for yourself is extremely rewarding," said Dave Bannister.
"This is definitely a great experience and I'm very thankful to be in this program. It really puts it into perspective what goes into building a house for a family," said Caleb Caswell.
The students are hoping to have this project done by June.