Charity 'Matty Fund' Concert Raises Money for Epilepsy Research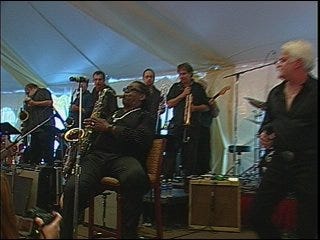 Hundreds of people filled the Crowne Plaza in Warwick Sunday evening to take in the 10th Annual Rock and Jock Charity concert, to benefit the Matty Fund.
The Matty Fund raises money and awareness for epilepsy research, and is named for Matthew Siravo, a Rhode Island boy who died in 2003 from the disease at five years old.
The concert included many different acts, though perhaps most notable was Clarence Clemons, 'The Big Man' from Bruce Springsteen's E Street Band.