Charlestown, Richmond first responders rescue car overturned in water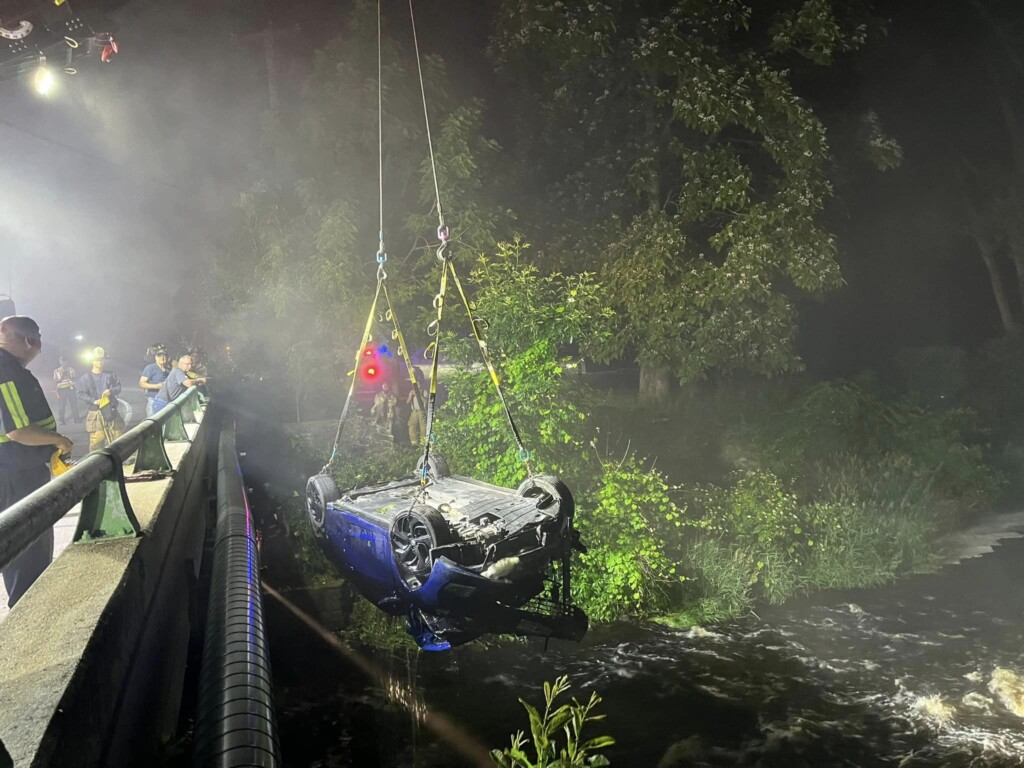 CHARLESTOWN, R.I. (WLNE) — The Charlestown-Richmond Fire Department said that it performed an early-morning rescue of an overturned car in water.
The department said it was dispatched around 1 a.m. to the area of a motor vehicle accident. Once there, they saw a car overturned in water with its driver clinging to its side.
The department said firefighters and members of the Charlestown and Richmond Police Departments entered the water, secured the driver via rope rescue, and handed them over for medical assessment.
A heavy duty tow company was then called to remove the car from the water.
The department thanked the police departments alongside the Cross' Mills Fire Department, Charlestown Ambulance Rescue Service, and Richmond-Carolina Fire District for their assistance during the rescue.