Checking in With Jeffrey – RI's Miracle Baby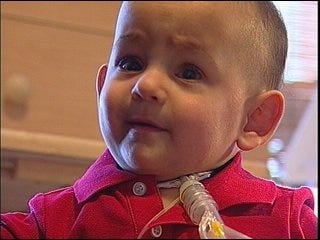 Not too long ago, ABC6 Anchor Doreen Scanlon shared the story of Baby Jeffrey, Rhode Island's Miracle Baby.
Jeffrey Metivier was born months early, and only weighed 11 ounces at birth. He's the smallest surviving baby in the state, and we were there as he left the NICU, after months of care.
Now, he's turning one.
Here's Doreen's update on RI's Miracle Baby.