Chemical Leak Leads to Evacuations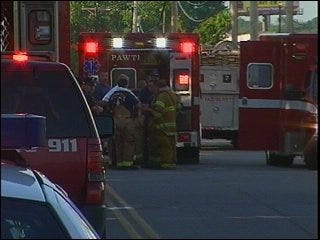 Emergency crews have now cleared the scene of an ammonia leak at a Pawtucket power plant.
Pawtucket Police and Fire were called to 'Pawtucket Power Associates' on Concord Street just after 5PM Friday, when a supply line to an ammonia tank inside the building ruptured, leading to a spill. The RI Department of Environmental Management was also called to the scene to assist.
Some streets in the area were blocked off for safety reasons, and officials evacuated a nearby day care. All the children inside the day care were safe, and their parents were able to pick them up.
Three Pawtucket firefighters were taken to a nearby hospital to be checked out, but have since been released, and are back to work.
ABC6 Anchor Mark Curtis has more from Pawtucket.