Chocolate heart box recalled due to undeclared tree nuts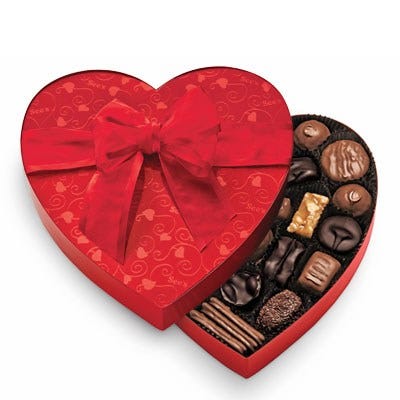 By News Staff
See's Candies has issued a nut allergy alert for some of its Valentine's Day chocolates.
The San Francisco candy company is recalling its 8 oz. Classic Red Hearts box full of assorted chocolates. The affected products have bar code code 737666091201 and stamped date L.A.N. 048/15.
The company says the products contain undeclared tree nuts.
People with an allergy or sensitivity to tree nuts (e.g.: almonds, walnuts, pecans, coconut) run the risk of serious or life-threatening allergic reaction if they eat these products.
The chocolates were distributed nationwide through See's retail stores and mail order.
No illnesses have been reported to date. The product UPC is: 737666091201.
A retail store made the discovery when it noticed a red heart with an incorrectly labeled base mixed in with properly labeled bases.
If you've bought the affected product and are sensitive or allergic to tree nuts, you're urged to return the box to the place of purchase for a full refund or exchange.
Consumers with questions may contact the company at 1-800-789-7337 (Monday thru Friday, 8:30am to 4:30pm PDT).
© WLNE-TV 2015