Christmas comes early for Korean War Vet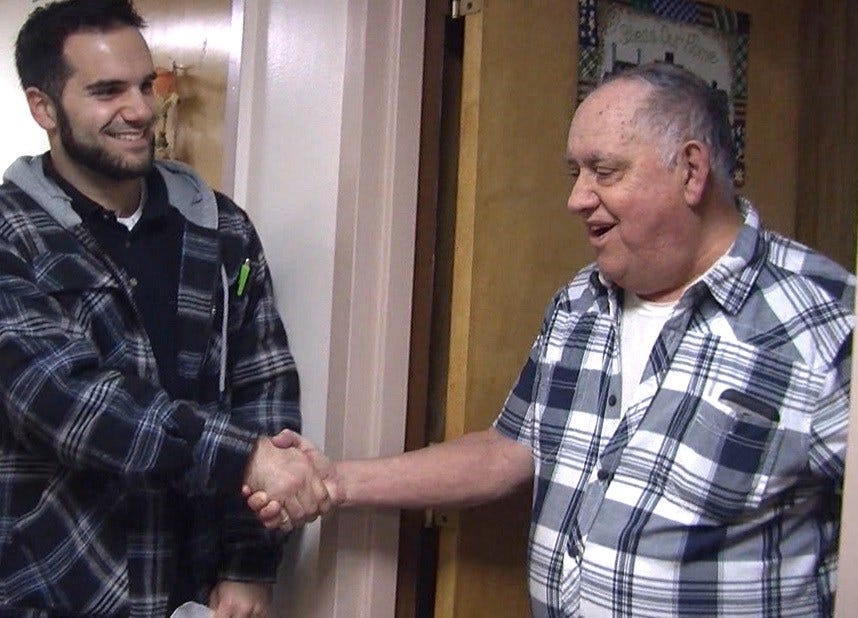 By News Staff
Reporting by Kainani Stevens
kstevens@abc6.com
A North Kingstown business is getting into the Christmas spirit, donating to those in need.
Christmas came early for one Woonsocket man on Wednesday! Hector Aponte, a Korean War veteran, was the recipient of a newly refurbished power scooter.
Aponte was struggling to get around before Power Chair Recyclers of New England stepped in. The company, which provides much needed medical equipment for those who can't afford it, created a contest on their Facebook page for the month of December asking for people to nominate a person in need.
"It's no secret medical equipment is expensive, and we have contests people can enter for free stuff. We were all pulling for Hector, so we are so glad he won," said Andrew Celani, or Power Chair Recyclers of NE.
Hector can now get to doctors' appointments and the grocery store on his own without having to rely on anyone else.
"This is a Christmas gift, my God. Thank you so much. God bless you," said Hector.
© WLNE-TV 2015