Christmas festivities coming soon to Taunton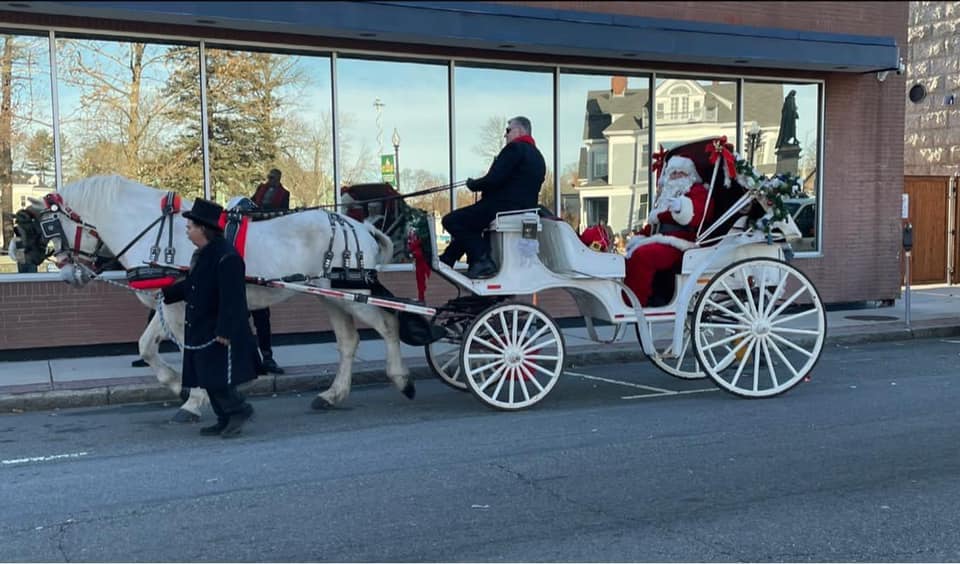 TAUNTON, Mass. (WLNE) — Get ready to mark your calendars: the city of Taunton's Christmas festivities have been announced.
On Saturday, Mayor Shaunna O'Connell announced a number of activities that will be hosted by the town.
The theme for this year is "Christmas Around the World," O'Connell said.
Festivities will begin as soon as Nov. 30, as Taunton kicks off the holiday season with their annual window decorating contest.
Taunton residents will be able to vote for their favorite windows on the Downtown Taunton Foundation Facebook page. Winners will be announced Dec. 3.
The "Lights On Festival" will take place between 3 p.m. and 8 p.m. on Dec. 3 in Downtown Taunton. The 109th annual "Lighting of the Green" will begin at 4:30 p.m. along with a guest appearance from Santa himself.
"Lights On" buttons cost $5 and are required for anyone over the age of 12 to participate in all indoor and a few outdoor activities.
The Christmas parade will start at noon on Dec. 4.
The parade will start on Broadway and head towards Downtown Taunton. It will end near Marian Manor on Summer Street.
The 3rd annual "Gingerbread House Decorating Contest" will begin on Dec. 5 and run through Dec. 19.
Participants should send photos of their decorated gingerbread houses to gingerbread@taunton-ma.gov.
For further updates, visit lightsonfestival.org.