Cicilline honors CCRI alum and former U.S. marine that died on humanitarian mission in Ukraine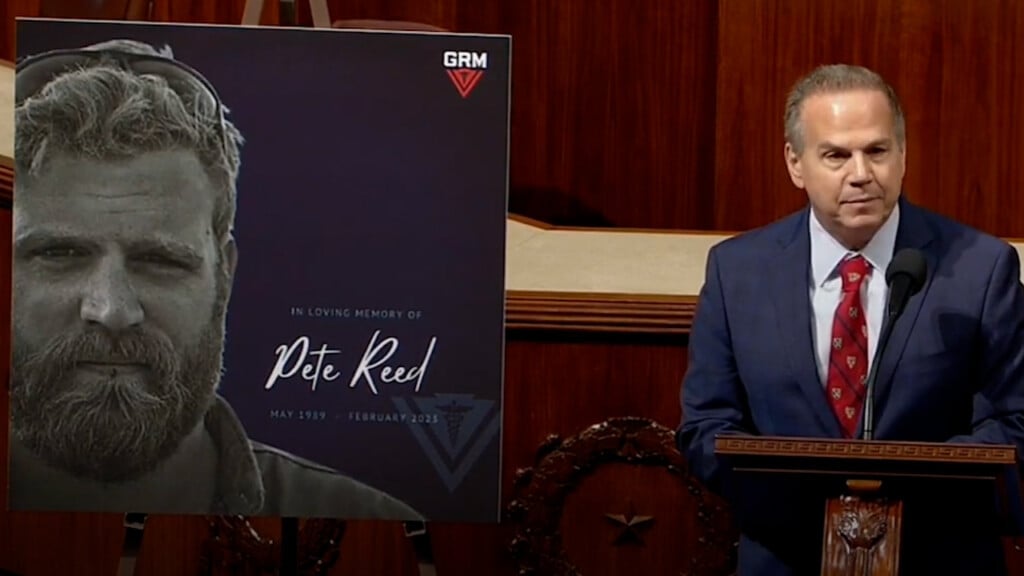 PROVIDENCE, R.I. (WLNE) — Congressman David Cicilline honored a former U.S. Marine and CCRI graduate that was killed on a humanitarian mission providing aid in Ukraine.
"I rise today in honor of Pete Reed, an alum of the Community College of Rhode Island, a former U.S. Marine who was killed while on a humanitarian mission delivering aid to evacuees in Bakhmut, a besieged city in the Donetsk region of Ukraine," the congressman began.
Cicilline explained that Reed was deployed twice to Helmand Province in Afghanistan, joined Team Rubicon after Hurricane Sandy, and helped train medical teams in Haiti and Iraq.
Reed and former veteran Derek Coleman formed Global Response Medicine, a non-governmental organization that serves vulnerable people throughout the world "in the midst of conflict, war, and disaster."
They formed this organization after realizing it was much needed during the Battle of Mosul in Iraq.
His work for this organization brought him to Global Outreach Doctors. Reed joined the group in January to lead it's efforts in Ukraine.
"It is impossible to know how many lives he touched," Cicilline concluded.