Circus moves on, honors fallen acrobats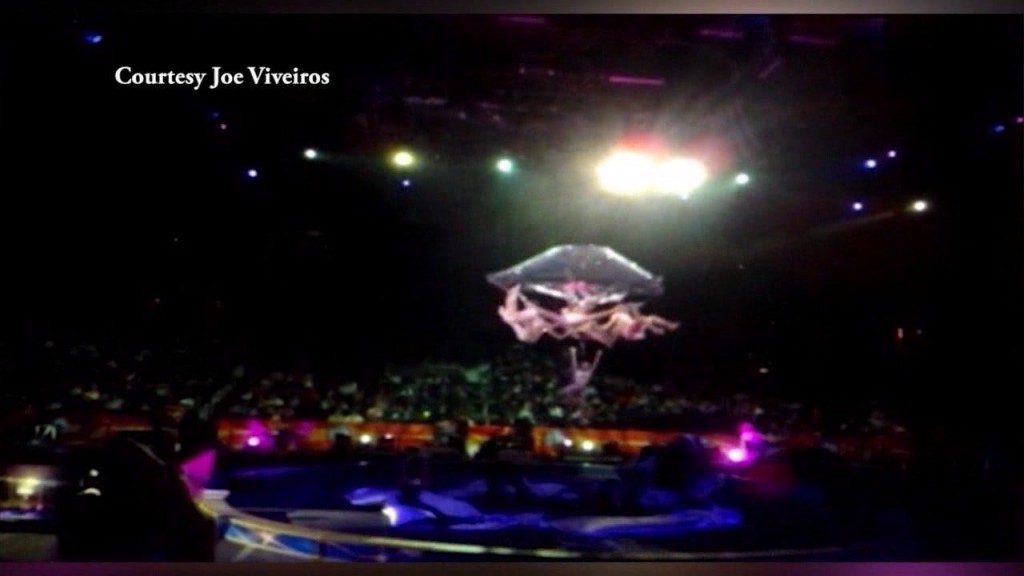 By Samantha Lavien
Twitter: @samanthalavien
As they say, the show must go on, and in Hartford Thursday night, it did with a dedicated circus performance to those injured during Sundays show at the Dunkin' Donuts Center in Providence.
Some parents did say they were a bit hesitant about bringing their kids after seeing the horrifying video of the eight girls in the human chandelier plunge 30 feet to the ground..
"I did think twice about it of course you get a little nervous especially about your kids to be present during an accident and you hope that everybody's safe"," said one parent attending the circus.
But many say they weren't going to let the accident keep them away.
"Unfortunately accidents happen," says circus attendee Melanie Rios. "And you got to be positive and have fun for the kids and show them that it's ok."
"It was really bad and it was really hard to watch but it definitely seems like they've tightened everything up and have it under control," says audience member Laura Alabre.
This crowd will not get to see the hair hanging act, it's been pulled from the show indefinitely.
"It was beautiful a beautiful act so we are disappointed that we're not going to get to see that act but of course we wish the best for the girls," says another audience member Joy Walsh.
The ring master says the circus is like one big family. And tonight as they get back into the ring, they miss the eight girls recovering from the fall, and have dedicated their remaining performances to the troupe.
"It's really our community that is fragile right now because you can rearrange things in the show you can bring in a new act maybe but you can't really repair a community," says Ringmaster Johnathan Lee Iverson. "They are one of a kind."
No problems were reported with Thursday nights show. There are seven more scheduled in Hartford.
(C) WLNE/TV 2014