Circus returning to Providence with safety changes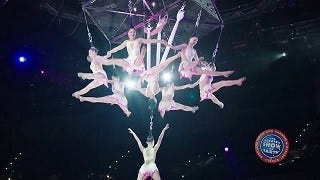 By: Samantha Lavien
Slavien@abc6.com
Twitter: @SLavienABC6
Almost a year after eight acrobats plunged to the ground after a carabiner gave way during a hair hanging act at the Dunkin Donuts Center, the circus is returning to Providence.
Since the accident last May, the Ringing Brothers and Barnum and Bailey Circus has made several safety changes.
"We've had a registered professional engineer review all of our rigging, all of our set ups, all of our equipment, all of our procedures," said Stephen Payne, the Vice President of Corporate Communications at Feld Entertainment, the owner of the Ringling Brothers and Barnum and Bailey Circus. "We now have documented technical books for each circus, checklists that people review. And, we've replaced all of the carabiners,"
Those changes are part of a settlement agreement with OSHA. That agreement comes after an investigation revealed that the carabiner used to lift those performers was not loaded according to the manufacturers instructions.
"We have awakened a culture of safety even more so that we already had because we want to make sure of what we said since that tragic accident, that this never happens again," said Payne.
The Greatest Show on Earth will kick off Thursday night. The infamous hair hanging act will not be a part of this year's performance.
"We don't have a hair hanging act in any of our three Ringling tours, that's not to say that we wouldn't consider having one of those acts," said Payne.
We're told some of those injured performers are still seeking medical treatment one year after the accident.
ABC 6 News has also learned that one of those performers, Samantha Petard, has since returned to the circus. She'll be performing in Albany this weekend.
(C) WLNE 2015