Citizens voice concerns over troubled Coventry fire district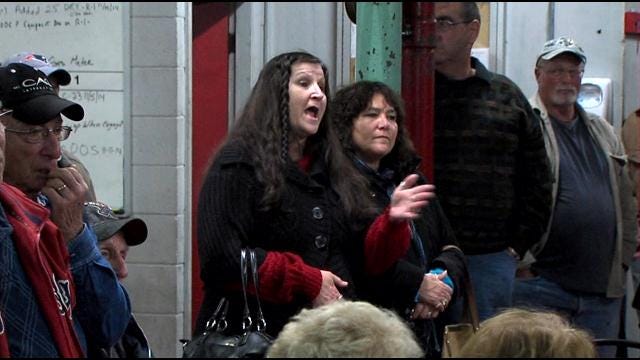 By: Dee DeQuattro
Email: ddequattro@abc6.com
Twitter: @deedequattro
Citizens in Coventry packed a district board meeting last night to voice their concerns about the troubled Coventry Fire District.
One of the main topics for discussion was the embattled fire chief, with many taxpayers calling for his resignation.
Chief Labbadia was suspended after a T.V. news report raised questions that he was smoking and drinking on the job.
Many still angry he's still getting paid even though the firefighters union says there's not enough money in the district accounts to make pay-roll past January.
"We used to be able to pay our bills and now we can't with more people… so I'm having a hard time understanding that," said Debbie Fledquist, a Coventry tax payer.
"We wanted to give the people the ability to vent, ask questions… butted let them talk about whatever they want so when we go into the December 9th meeting. It's about the finances… not about the Chief," said Jim Beckman, Chairman of Fire District Board.
An outside agency is currently investigating Chief Labbadia.
As for the budget nothing was finalized tonight.
The fire district board revealed there will be a tax increase for residents but no details have been released. That will be the topic of discussion at a meeting next week.
(C) WLNE-TV 2014