City Auditor: Mayor Cicilline Overpaid for the Last Four Years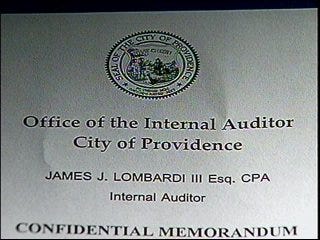 Providence's Internal Auditor is telling City Council Finance Chairman John Igliozzi that Mayor Cicilline has been overpaid for the last four years.
The internal memo written by James Lombardi explains that the city's Home Rule charter caps the Mayor's salary at $125,000 annually but that since 2006, the Mayor has been taking home more than that. Cicilline currently makes $132,000 annually, in violation of the charter.
The amount of overpayment comes to about $20,000 since it started.
ABC6 received this reply from Karen Watts, Mayor Cicilline's Director of Communications:
"To answer what I am able to, no, we have not seen this memo so we're not able to respond to its contents. I can tell you that if there has been any error with regard to the Mayor's compensation, be assured it will be addressed swiftly and if there has been an overage in earnings, of course it will be returned."
ABC6 Reporter Parker Gavigan has this exclusive story from Providence City Hall.