City Council: Cicilline Mismanaged Providence Finances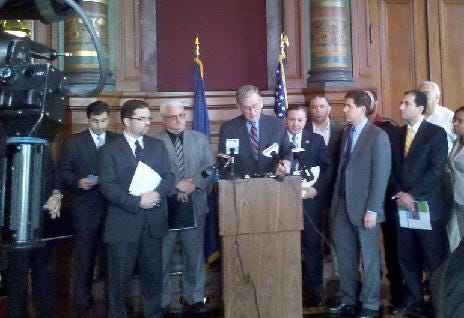 U.S. Rep. and former Providence Mayor David Cicilline is defending himself against a report in which he's criticized for the way he handled the city's finances.
The city faces a $110 million structural deficit.
The authors of a report scheduled for release Wednesday say in their summary that the recession and a 19-percent cut in state aid since 2008 played a huge part in the city's financial woes.
But it also blames Cicilline's administration for not "honestly" dealing with the situation and for "a dysfunctional financial management system."
The Democratic congressman says his hands were tied and his administration made some decisions about borrowing and using rainy day funds to get through the difficult years.
He says he always did what he though was right for the city.
Copyright 2011 by The Associated Press. All Rights Reserved.