City Manager: East Providence Not Another Central Falls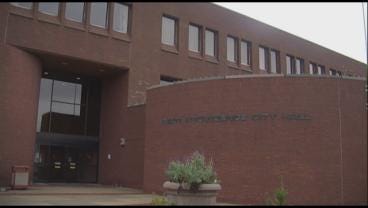 City leaders in East Providence say the financially troubled city will not declare bankruptcy like Central Falls, but residents say they are not convinced.
"It's ridiculous," David Sullivan, a realtor in East Providence said. "They are taking as much as they can from every person to keep up with a corrupt system that is not sustainable."
Sullivan says the real estate market in East Providence just experienced the worst 3 month decline in 20 years.
"And in the same week we get a notice that our taxes are going to increase over 3 percent," he added.
Higher taxes are part of the solution to fix East Providence's deficit of over $7 million. Consolidating departments and closing a recreation center are just some of the other possibilities, which residents say sounds all to similar to what happened in Central Falls.
"We're nowhere near that situation," City Manager Peter Gracyzkowski said. "It's nowhere near bankruptcy. We are simply trying to close the fiscal year budget gap and we want to assure the state the plan is acceptable going forward. They are here on a temporary basis. This is not the same situation."
Gracyzkowski says East Providence, a city of 47,000 people, is not only bigger than Central Falls, it is in far better shape. Most of the deficit belongs to the school department, not the city.
But residents like Sullivan say they are still nervous.
"We're right there with Central Falls. Businesses are leaving. Houses are for sale and property values are falling," Sullivan said. "Give me three good reasons to stay in East Providence."