City of Brockton unveils memorial to man killed in Boston construction accident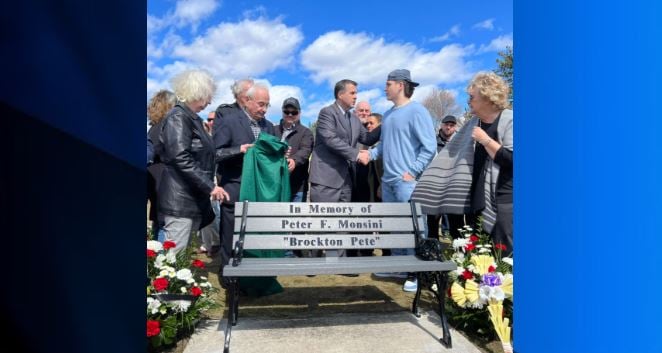 BROCKTON, Mass. (WLNE) — The City of Brockton and Mayor Robert Sullivan unveiled a memorial to a construction worker who died in an accident one year ago today.
Family, friends, loved ones of Peter Monsini also gathered Sunday afternoon at the unveiling of the bench.
Mayor Sullivan said the new bench at D.W. Fields Park honors the life and legacy of 51-year-old Monsini.
Sullivan said Monsini was a graduate of Brockton High School in 1988. He died in a construction vehicle at the Government Center garage in Boston when the floor collapsed.
The mayor further stated that Fields Park was a special place to Monsini, as he was raised there and was a resident for most of his life.