City of Cranston Preparing for Earl's Arrival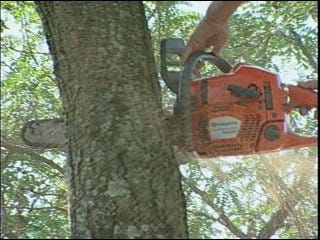 City workers in Cranston are busy preparing for Hurricane Earl's arrival.
ABC6 Anchor Andrew Gobeil found city works out trimming trees that seemed particularly likely to come down in a windstorm, and Mayor Fung says that they're firing on all cylinders preparing for whatever Earl throws at the city.
The Mayor also explains that it's early enough in the budget year that Cranston – hopefully – won't be handcuffed monetarily when it comes time to spend money on snow removal.