City of Cranston Secures Federal Grant Money for Flood Damage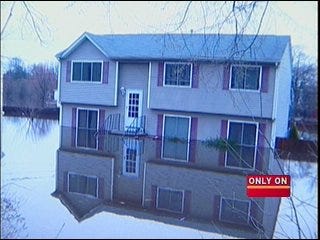 The City of Cranston is applying for grants through the federal government to deal with repeat flooding along the Pawtuxet River.
Part of the money can be used for property buyouts, and the city will be accepting applications from homeowners who want to be bought out. The grant money allocations would, however, take into account money already received by a homeowner from FEMA, so buyouts might not be best for everyone, Mayor Fung said in a news release.
The process is voluntary for homeowners, unlike condemnation, and Cranston officials will be publishing more information in local papers and on its website for anybody interested. In the meantime, call Cranston City Hall at 780-3166 or 780-3168 with questions.