City of Newport names new police chief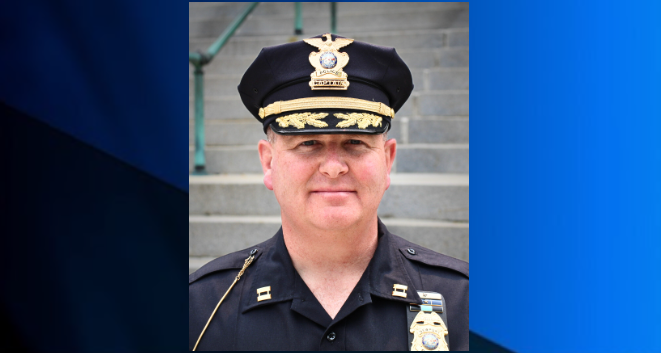 NEWPORT, R.I. (WLNE) — The city of Newport named their new police chief on Tuesday.
Acting Police Chief Ryan Duffy, a 23-year veteran of the Newport Police Department, will be sworn in next week.
Duffy replaces former chief Gary Silva, who retired earlier this year after more than 35 years with the city, including 12 years as chief.
"This is an honor of a lifetime," said Duffy. "Having spent my entire career as a police officer in the city of Newport, I am looking forward to continuing to work alongside the men and women of this department. I know that working together and with our community partners, we can make Newport an even better place to live, work, and visit."
Duffy joined the department in December of 2000 earned a promotion to investigator in July of 2011, sergeant in December of 2012, lieutenant in April of 2016, captain in January of 2021 and acting police chief back in February this year.
His swearing in ceremony is scheduled at City Hall on Friday, June 9 at 2 p.m.