City of Pawtucket announces the official 2022 City Calendar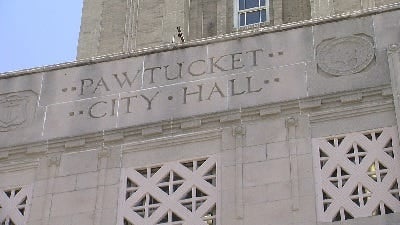 PAWTUCKET, R.I. (WLNE) – Mayor Donald R. Grebien announced that the official 2022 City Calendar is now available at the Pawtucket City Hall on 137 Roosevelt Avenue, and several other municipal buildings throughout the city. After last year's copies went quickly, 8,000 copies have been produced for this year.
"Just like previous years, our phones were ringing off the hook with people asking if the City's 2022 calendar had arrived from the printer, says Mayor Grebien.  "It's considered to be a must-have resource for Pawtucket residents and I want to thank the sponsors, all of the photographers who submitted entries, and Camera Werks for their annual dedication to creating this piece."
The calendar is full of meeting dates and times of the City Council, boards, and commissions, including recycling, trash pickup, and street sweeping times. Contact info for city officials and city departments is also included.
"This photo contest featured in the calendar has been a fun way for residents and non-residents alike – of any age –  to explore our culturally-rich and historic city using a camera," said Patricia S. Zacks, owner of Camera Werks. "The theme of 'Uniquely Pawtucket' was a great way to showcase some of the amazing things happening in the city."
The winners of the photo contest were featured on the City of Pawtucket's social media around October, their work can be found in the calendar.
The City of Pawtucket 2022 Calendar can be picked up at the Pawtucket City Hall, as well as City's Visitor Center, the Pawtucket Library, the Leon A. Mathieu Senior Center, the Pawtucket Water Supply Board, the Department of Public Works and the Parks & Recreation office at Slater Memorial Park.