City of Providence destroys confiscated ATVs, dirt bikes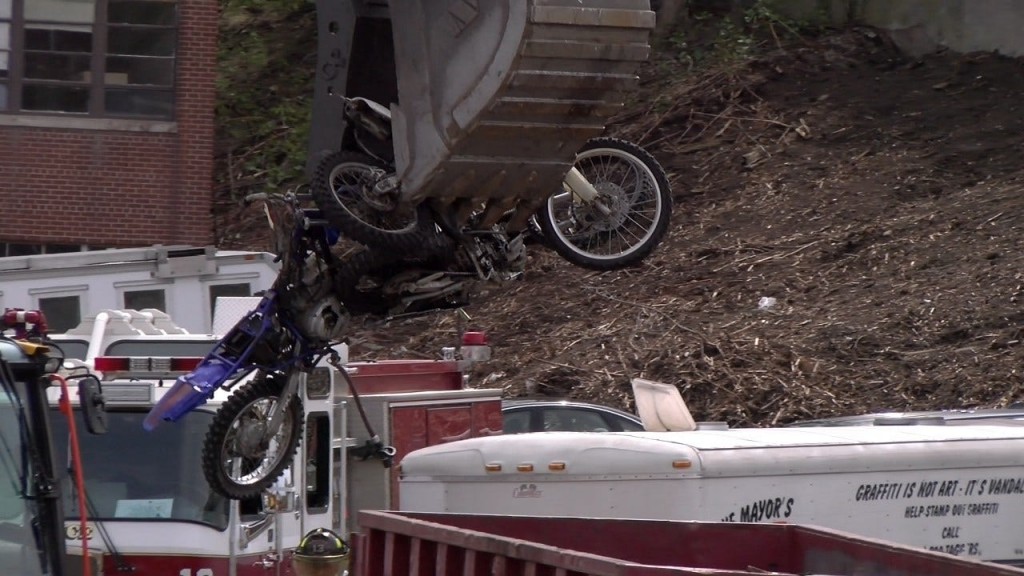 By: Scott Cook
Email: scook@abc6.com
PROVIDENCE, R.I. (WLNE) — Monday morning, the city of Providence put out a strong message to those who ride recreational vehicles, such as dirt bikes or ATVs, on city streets: don't.
"It's a good look today, because it's a huge public safety risk," said Col. Hugh Clements, Providence Police Chief.
Seventeen different vehicles were destroyed Monday at the Department of Public Works.
Those vehicles were confiscated by police for illegal use and then forfeited to the city in Municipal Court.
"They put pedestrians and other vehicles at risk," said Col. Clements. "The parks too. They drive in many of the parks and ruin the landscape."
Last year, Providence city council passed an ordinance allowing police to confiscate illegal recreational vehicles because so many people were riding them on city roads.
"Frankly its terrible," said mayor, Jorge Elorza. "You see packs of them driving down the street at the same time and they are popping wheelies on the street, driving recklessly, its only a matter of time before someone else gets hurt."
Due to the way the vehicles were obtained, the city said it was not able to donate or re–sell any of them, leaving destruction as the only way to get rid of them.
"Anyone who wants to protect their property and make sure that it is not destroyed in this way, just don't drive your illegal ATVs and dirt bikes on the streets," said mayor Elorza.
The city spent $300,000 cracking down on the use of illegal vehicles.
Police say they currently have 46 others in their possession – many of which are going through forfeiture now – and will soon be ready to be destroyed.
"Hopefully the young kids who operate these vehicles get the message," said Col. Clements. "That is our main point here, just get the word out and educate them that you are putting other people at risk."
(C) WLNE/ABC6 2018