City of Providence Offering Services to Beat the Heat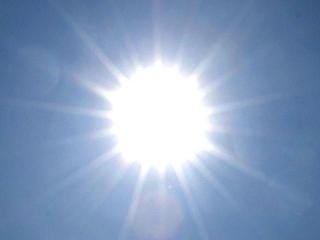 With temperatures expected to reach the 90s on Wednesday, and be even higher on Thursday, the City of Providence has issued a release detailing precautions residents can take to guard against the heat.
They've designated several places across the city as 'cooling centers', places people can go to get away from the "hazy, hot, and humids".
A Salvation Army-sponsored 'Cool Down Event' will be held Thursday, from noon to 3pm, in front of Providence City Hall.
The following locations have been designated as 'cooling centers':
Federal Hill House
9 Courtland Street
6:30am – 6pm
Silver Lake Annex Multi- Purpose Community Center
529 Plainfield Street
6:30am – 5pm
Joslin Community Development Corporation
231 Amherst Street
9am- 5pm
Nickerson Community Center
133 Delaine Street
9am – 5pm
Capitol Community Center
110 Ruggles Street
7am – 5pm
Davinci Center for Community Progress
470 Charles Street
8:30am -4:30pm
West End Community Center
109 Bucklin Street
9am – 5:30pm
Jewish Community Center
409 Elmgrove Avenue
Wednesday and Thursday 5am-9pm
Friday 5am-6pm

Residents may also seek shelter at the following Providence Community Library branches:
Fox Point Library
90 Ives Street
Wednesday, Thursday & Friday 1:00 – 6:00 pm
Mt. Pleasant Library
315 Academy Avenue
Wednesday 12:00 – 6:00 pm
Thursday 9:30 am – 6:00 pm
Friday 12:00 – 6:00 pm
Olneyville Library
Olneyville Square
Wednesday 1:00 – 8:00 pm
Thursday & Friday 1:00 – 6:00 pm
Rochambeau Library
708 Hope Street
Wednesday 9:30 am – 6:00 pm
Thursday 1:00 pm – 9:00 pm
Friday 12:00 – 6:00 pm
South Providence Library
441 Prairie Avenue
Wednesday 9:00 am – 5:30 pm
Thursday & Friday 1:00 – 6:00 pm
Wanskuck Library
233 Veazie Street
Wednesday 1:00 – 6:00 pm
Thursday 1:00 – 8:00 pm
Friday 1:00 – 6:00 pm

Washington Park Library
1316 Broad Street
Wednesday 1:00 – 6:00 pm
Thursday 1:00 – 8:00 pm
Friday 1:00 – 6:00 pm