City of Providence, teachers union agree to new contract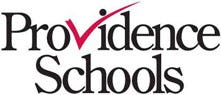 By Sean Cahill
The city of Providence and the teachers union announced Friday that they have agreed on a new 3-year contract.
The new contract eliminates the job security clause, which in the past provided no layoffs other than for just cause.
It also preserves the criterion-based hiring, as well as increases autonomy for individual schools.
The agreement must be approved by Providence Teachers Union members and ratified by the City Council.
(C) WLNE/TV 2014