City of Woonsocket holds Earth Day cleanup event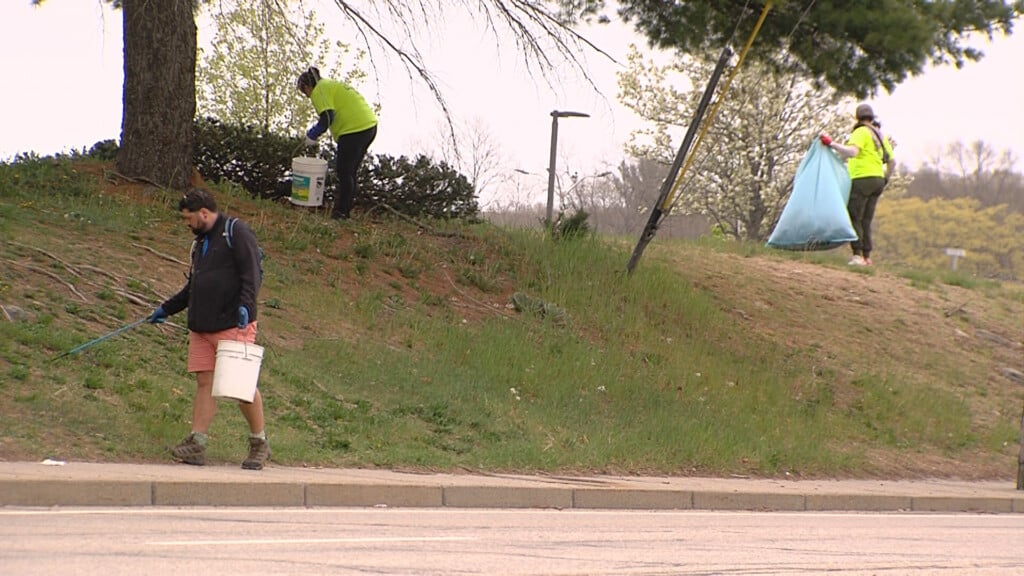 WOONSOCKET, R.I. (WLNE) — April 22, is nationally recognized as Earth Day.
In celebration, the state of Rhode Island partnered with the Woonsocket Department of Parks and Recreation for an Earth Day cleanup event Saturday morning.
The cleanup was inspired by 17-year-old Mariam Kaba who was the first-ever recipient of the Transform Rhode Island scholarship.
Sam Bergbauer of Leadership Rhode Island said Kaba's main goal is to restore Woonsocket through community and school cleanup events.
"This was inspired because she sees a lot of the same people doing some of the work in Woonsocket and wants to have opportunities for everybody in Woonsocket to really get involved and do the work," Bergbauer said.
Volunteers at the event were located at five different locations picking up litter throughout the town.