City of Woonsocket unveils new WWII memorial for Victory Day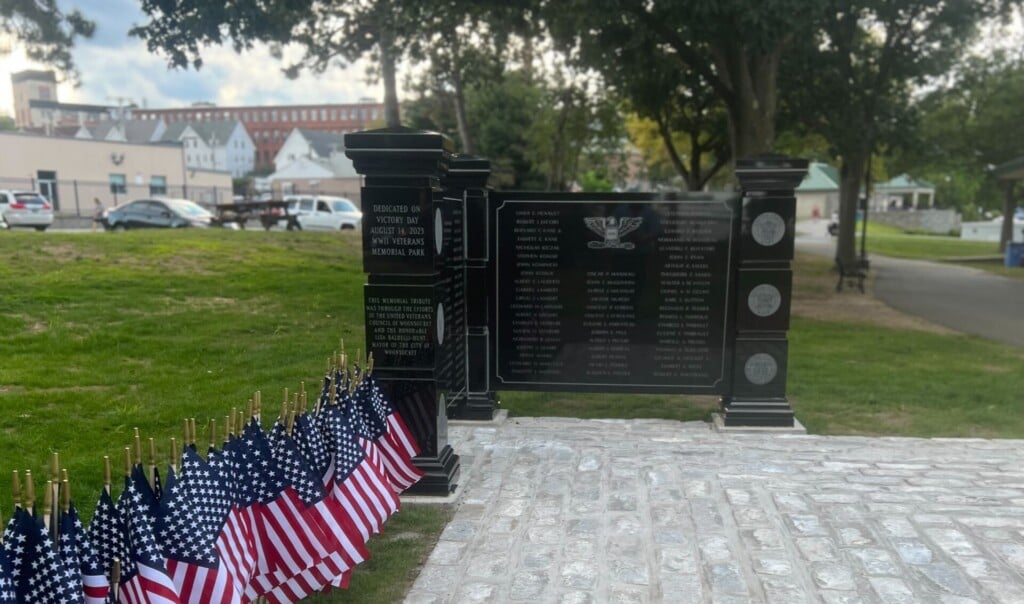 WOONSOCKET, R.I. (WLNE) — A new monument was unveiled at the World War II Veterans Memorial Park, honoring 106 veterans who never made it home from the war.
According to the city of Woonsocket, the project had been in the works for the past four years.
But according to Ernie Boisvert, who did hundreds of hours of research to find all of the veterans, it's been a longer process than that, and he said he had to do it to make sure these soldiers were not forgotten.
"They now have, like the wall in Washington D.C., they have a place where they can put their hands over their loved ones that did not return home," said Boisvert, with the United Veterans Council.
Boisvert told ABC 6 News that him and the council were able to find some family members for today's dedication.
"It's hard to put in words. It's hard to put into words — my friend Anita — I'll leave it at that — it's her uncle that's here — she came over and she was beside herself, she cried like a baby," Boisvert said.
"I mean, it put tears in a lot of people's eyes that now she can through this," he continued.
It may be some time before all of the families involved in this wall can visit, but the fact that they can visit makes a difference.
"I spoke to her later, and she says 'I'm mad at myself because I didn't tell my sister I was coming,' so she's going to make sure she'll be back here. She'll be back here," Boisvert said.
The monument is open to the public, and Boisvert is hopeful people will come by to pay their respects and see what the community has put together.
"Anybody who had a relative in Woonsocket that did not come back from World War II because they were buried or lost at sea or only God knows where they are, please come down and visit. If nothing else, please come down and visit anyway and see what we've done," Boisvert concluded.