City officials send blunt message, destroying illegal ATVs and dirt bikes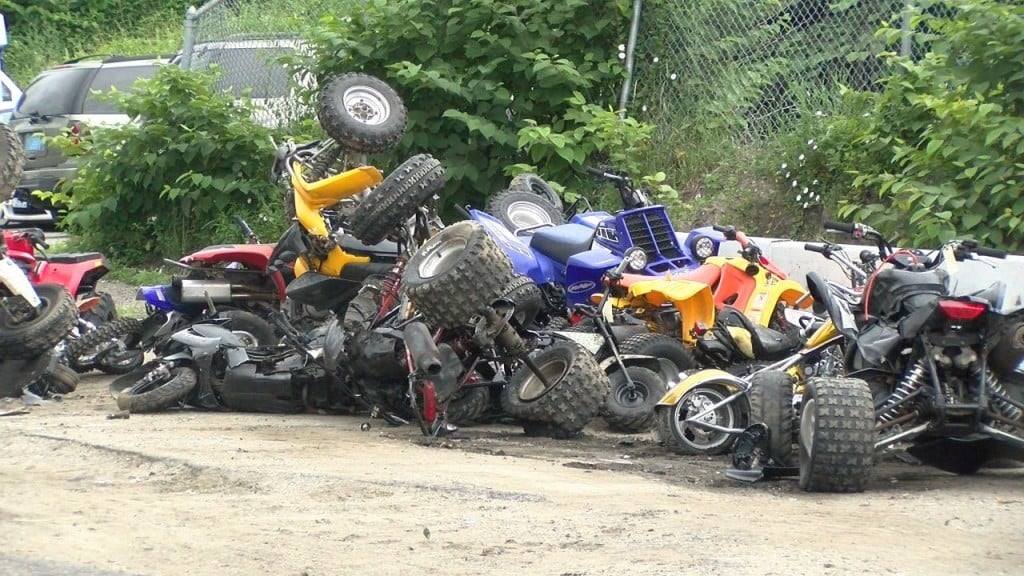 A visually blunt message from Providence city officials this morning squared directly at ATV and dirt bike riders, telling them to not even think about taking their illegal vehicles out on the street or they will be destroyed.
Because of rampant sightings out on the road and at parks, the City Council passed an ordinance in May 2017 that allows police officers to confiscate the vehicles from someone joyriding around the capital city.
In the past year, police have seized 48 total ATVs and dirt bikes, and on Tuesday they crushed 31 of them in front of reporters, sending a clear message to those who may be willing to take a risk. The remaining vehicles have not been ruled to be city property by the courts at this time.
One vehicle destroyed has a market value of $15,000, but Public Safety Commissioner Steven Pare said the bikes destroyed are worthless because they're not safe to ride.
"These bikes that are behind us, they go fast and they're dangerous," Pare said. "The word is out, don't come to the city with your ATV, with an illegal vehicle, because it will get confiscated and it will get destroyed."
Colonel Hugh Clements with the Providence Police Department said the riders have stirred the pot with officers.
"They pull along the side of a police car and pull right alongside it and yell something at the officer, maybe even kick the police car. We've seen that," Clements said. "We're picking them off one at a time."
Col. Clements also said that injuries do happen because of illegal riding.
"Riding on the street and then going up on the curb and losing control of the vehicle [and] hitting poles," he said. "Several kids have been hurt."
The remains of the ATVs and dirt bikes were taken to a junkyard and scrapped for metal. The money from that will go back to the city.