City orders Halloween display shutdown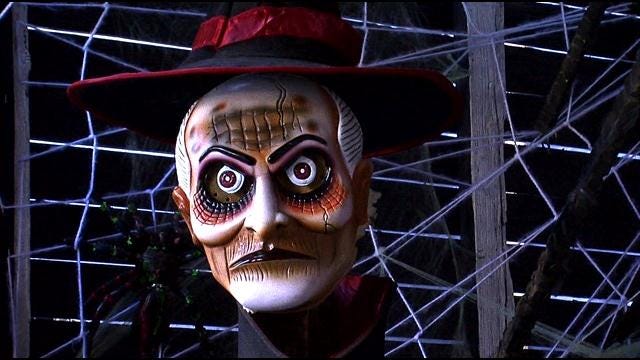 By: Melissa Randall
A Halloween haunted house could be in jeopardy in one Woonsocket neighborhood. Owners of the display were given 24 hours to take it down, but now time is up.
The Blackstone Street display has become a neighborhood tradition. The Densmore's front yard is a fright fest labyrinth— a scare at every turn. The couple was taken by surprise when they received a "cease and desist" order from the city for their haunted house.
The city alleges the display is dangerous, and not up to code. The Densmore's say they have made every effort to comply.
"In my opinion it's as safe as you can get. It doesn't get any safer," said Dave Densmore.
"I'm really upset that people would go that far to shut us down when we are trying to help," said Charlene Densmore.
The attraction doubles as a fundraiser collecting canned goods for a local food pantry. More than 2,100 pounds have already been boxed in the 5 days that the display has been open this year.
With each year that passes the attraction gets bigger and bigger. This year they were anticipating serving up 1,000 Halloween scares.
In the 4 years they've run it the Densmore's say they've never received a single complaint. This Thursday afternoon they made the decision to stay open, posting a letter to the Mayor on their Facebook page notifying him of their decision.
"I think I'm going to fight it out. I mean this is wrong for what they're doing," said Dave.
The letter from the city states that if the display stands the city utilities to the home will be shut off. Densmore says it's worth the risk.
© WLNE-TV 2013