Civil Suit to be filed on behalf of Hernandez's daughter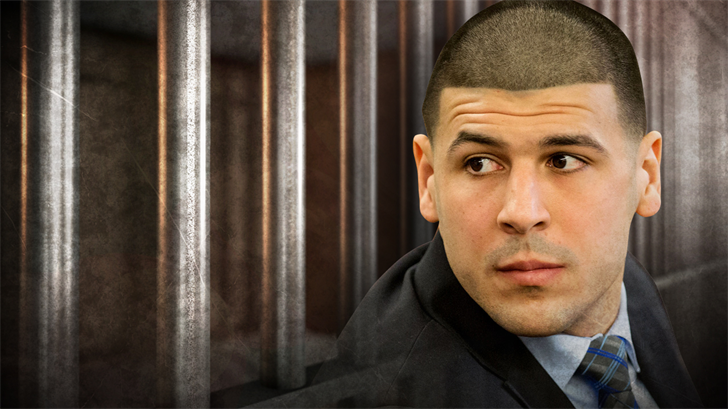 By: Samantha Fenlon
Email: sfenlon@abc6.com
Twitter: @ABC6
PROVIDENCE, R.I. – Sources confirm to ABC 6 News that a civil suit will be filed on behalf of Aaron Hernandez's 4-year-old daughter.
The suit is asking for an injunction to preserve all evidence in the death investigation of the former Patriots Star.
It will be filed by Avielle Hernandez, by and through her Guardian, Shayanna Jekins Hernandez.
There are four defendants named in the suit; the Massachusetts Department of Corrections, Defendant and Commissioner Thomas Turco, Defendant and Secretary of Public Safety Daniel Bennet, and Defendant and Superintendent of the Souza-Baranowski Correctional Center Steven Silva.
The request to preserve includes:
Video recordings/logs of the cell block.

Videos recordings/logs of Hernandez in his cell.

Hernandez's writings.

Cell check logs.

The sheets, ligature, from/on Hernandez and his cell.

Medical equipment used to provide emergency medical care to Hernandez.

All contents of his cell.

Any and all photos taken of the scene.

All prison and hospital infirmary and medical records.

Any clothes that Hernandez may have been wearing or which were removed from his body in the course of providing emergency medical care.

Records and recordings of any 911 or other emergency calls related to Hernandez.

Any and all transmissions from the prison, the correctional facility, or correctional officers related to Hernandez or his medical emergency, as well as requests for medical assistance via phone, radio, electronic or other media.

Any and recorded telephone calls made to or from Hernandez to any individual for the period of 30 days leading up to his death.

Any and all recorded telephone calls made to or from any incarcerated individual who was housed in Hernandez's cell block for the period of 30 days leading up to his Hernandez's death.

Any and all forensics, investigative reports or evidence of every kind.

Any and all prisoners interviews.

Any and all interviews with any correctional facility employee.
A portion of the compaint reads in part:
"Without a Preliminary Injunction to preserve all evidence of the circumstances of Hernandez's death, the Plaintiff will suffer irreparable harm. All evidence is presently outside the Plaintiff's control, and, without injunctive relief, Plaintiff will be unable to investigate the circumstances of her father's death."
The suit will be filed in Bristol County Superior Court.
©WLNE-TV / ABC6 2017