Classic Car Show, Flyover To Honor Colin Foote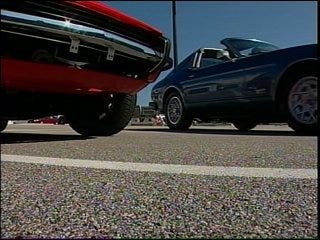 Back in May, Colin Foote was killed in a car accident, struck by a car that ran a red light, as he rode his motorcycle.
Since Colin's death, he has inspired new legislation in Rhode Island to crack down on dangerous drivers.
In memory of Colin, a car show featuring the kinds of cars he liked most, 'Z-Cars', is being held in Narragansett, followed by a flyover, demonstrating Colin's love of war-era planes.
ABC6 News Reporter Erica Ricci has the story from Narragansett.