Eckles 1000th Point, Classical Comeback Highlight Friday Night Basketball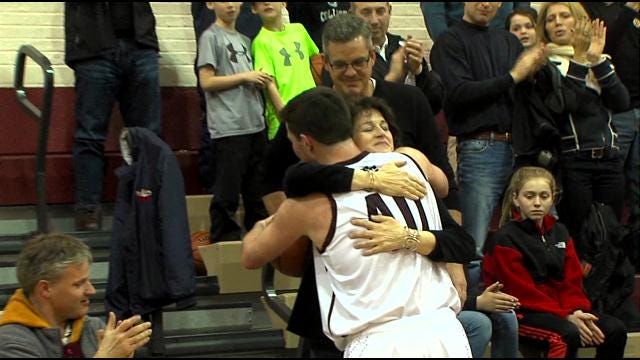 By Nick Coit
ncoit@abc6.com
Brandon Eckles scoring his 1000th career point tonight to help East Greenwich roll past Scituate, 56-36.
North Kingstown had a 16 point lead at halftime, but Classical comes back to beat the Skippers, 51-48. Kealen Ives scoring 20 of his game-high 29 points in the second half.
Central earning a road win over rival Hope, 65-61. Wayne McKinney had 22 points to lead the Knights.
Juanita Sanchez maintaining it's Central Division III lead with an 88-71 win over Warwick.
Tom Chase scoring 33 points to lead Moses Brown past Middletown, 65-42.
In Prep basketball, the Wheeler School boys team taking down St. Andrew's, 66-56, in an SENE semifinal.
In an SENE Quarterfinal, St. Andrew's beating Wheeler, 56-52, in overtime.